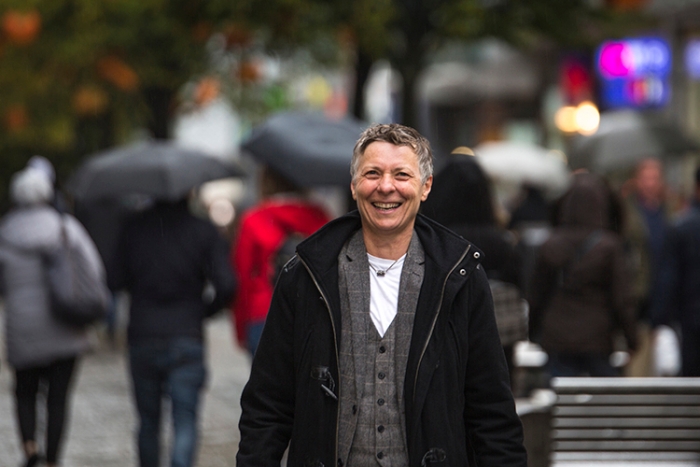 Indigo Gender Service is a unique and innovative service which has been designed by and for trans communities in Greater Manchester. To help guide us in our work and ensure that we meet the needs of these communities, we have collectively agreed on Indigo's vision, mission and values.
Our vision
This describes our purpose, gives direction for our behaviours, and provides inspiration for our work:
"A collaborative approach, setting the national standard for a pioneering, localised and person-centred primary care-led partnership that enables trans, non-binary and gender variant people to reach their full potential."
Our mission
This clarifies our vision and outlines the primary objective of Indigo:
"We provide timely, holistic and safe care that meets the needs of those who use our services, allowing them to thrive." ​​
Our values
These are our guiding principles that are at the heart of everything we do at Indigo. These statements describe the way in which we go about things and our behaviours. We live our values in everything we do.
Trans people are the experts of their own experience
Our services are trans and non-binary led, with trans and non-binary people guiding and informing them at all levels.
Support is person-centred
We recognise that there are as many ways to be trans and non-binary as there are trans and non-binary people in the world and we tailor our support to meet each person's individual needs.
Care is safe and affirmative
We support trans and non-binary people to be well informed about their choices by sharing knowledge, explaining options, promoting health, and trusting people to make decisions that are right for them.
Knowledge is power
We share our knowledge and best practice with other services, showing leadership and empowering them to better meet the needs of trans communities.
Care is delivered locally
Trans and non-binary people are supported to access the full range of assets in their local communities and to maximise their wellbeing.
We take a multidisciplinary approach to care
We bring together knowledge and expertise from different fields and backgrounds to ensure our service delivers the highest quality care to trans communities.