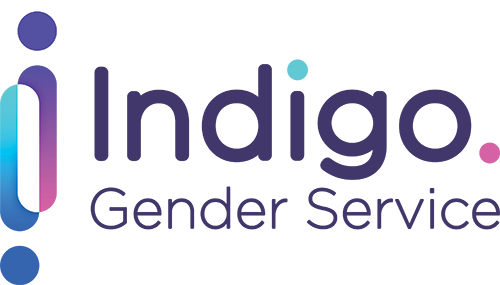 Indigo Gender Service shall at all times comply with the provisions and obligations imposed by the Data Protection Act 2018 and associated data protection principles in the storage and processing of personal data provided by users of the website. All personal data acquired by Indigo Gender Service from a user is subject to the rights of data subjects under the Data Protection Act 2018, including any subsequent re-enactment or amendments. These rights include:
access to personal data (Section 45);
rectification of personal data (Section 46);
erasure of personal data or the restriction of its processing (Section 47).
For all other purposes, prior permission, in writing, must be obtained from Indigo Gender Service to use the information on these pages. The provision of such information does not bestow any rights whatsoever to the user to use the information for commercial, business or pecuniary gain other than through the purchase of the applicable and related Indigo Gender Service product or service.
Indigo Gender Service is prepared to consider on merit requests from third parties to create a link from another website or webpage to certain pages on the Indigo Gender Service website. Such consent is required. You may freely create and use 'Bookmark' links to unrestricted web pages on the Indigo Gender Service website in your web browser.
Indigo Gender Service makes every effort to keep the Indigo Gender Service website operational. However, certain technical difficulties may, from time to time, result in temporary service interruptions. The user agrees not to hold Indigo Gender Service liable for any of the consequences of such interruptions.
Indigo Gender Service's website is provided 'AS IS', without warranty of any kind. Indigo Gender Service assumes no responsibility for any damage or loss caused by material included in the pages or modification of the material, or for damages caused by inability to use or access the pages. Indigo Gender Service reserves the right to revise the pages or withdraw access to them at its discretion.
No warranty of any kind, either express or implied, including but not limited to warranties of title or non-infringement or implied warranties of merchantability or fitness for a particular purpose, is made in relation to the availability, accuracy, reliability or content of the website. Indigo Gender Service shall not be liable for any direct, indirect, incidental, special or consequential damages, lost profits or for business interruption arising out of the use of or inability to use this service, even if Indigo Gender Service has been advised of the possibility of such damages. Some jurisdictions do not allow exclusion of certain warranties or limitations of liability, so the above limitations or exclusions may not apply to you. The liability of Indigo Gender Service would in such case be limited to the greatest extent permitted by law.